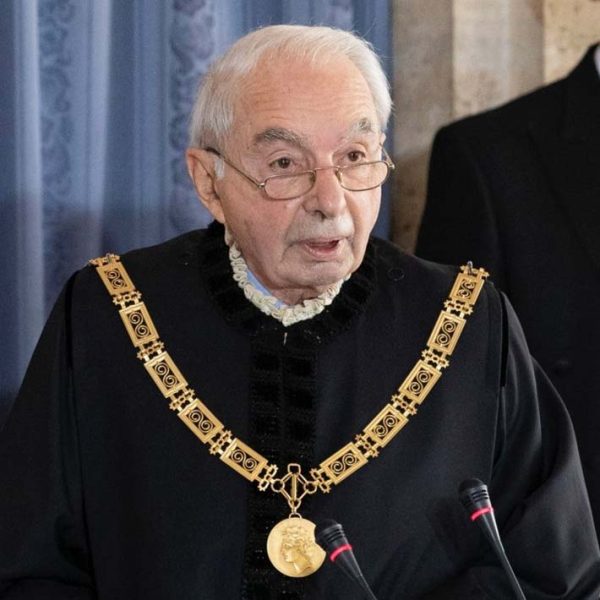 Former President of the Italian Constitutional Court and honorary member of the AAI
Born in Turin on May 13, 1938, he was appointed constitutional judge by President of the Republic Giorgio Napolitano on September 12, 2013. Elected as President on January 29, 2022, he finished his mandate on September 18, 2022.
He is emeritus professor at the European University Institute in Fiesole and at Sapienza University in Rome. He served as a member of Parliament for 18 years, held positions as Minister of the Interior, Minister of the Treasury and Prime Minister twice. Additionally, he chaired the International Commission on the Balkans from 2003 to 2005 and was the Vice President of the Convention on the Future of Europe from 2002 to 2003.
He is an Honorary Fellow of the American Academy of Arts and Sciences and the Real Academia de Ciencias Morales y Politicas. He also served as President of the Scuola Superiore S. Anna and the Treccani Institute. From 1994 to 1997, he was the President of the Italian Antitrust Authority.
He is the Honorary President of the Center for American Studies in Rome and the President of the Scientific Consultation of the Courtyard of the Gentiles. He serves as the scientific director of the quarterly journal "Mercato, Concorrenza, Regole," published by Il Mulino.
He has written extensively on antitrust, individual liberties, forms of government, European integration, and various political topics.
Professor Amato has contributed to 171 decisions since joining the Constitutional Court in 2013. Among these, notable cases concern fundamental rights and the right to personal identity.