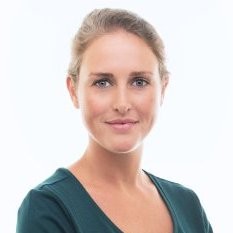 Principal Associate, Eversheds Sutherland Netherlands
Eline Van Nimwegen is a principal associate in the Competition, Trade and Foreign Direct Investment Control group at Eversheds Sutherland (Netherlands).
She has experience in the field of competition and commercial law, with a focus on the health and life sciences industry and consumer sector. Eline advises and represents clients in relation to cartels, abuse of dominance and merger control. She also regularly advises clients on the development, distribution and sales of medicinal products and medical devices, food, and consumer products and has experience in commercial contracting work.
Her recent experience includes: advising and representing multinationals listed companies regarding multijurisdictional merger control for the purpose of realising a joint venture; advising and representing a listed company in a cartel investigation in the Netherlands – this was one of the biggest cartel cases in the Netherlands over the last years; advising a Dutch hospital and negotiating on its behalf a long-term, multimillion partnership agreement with a medical equipment manufacturer – the partnership principle aims to lower the costs and improve the quality of healthcare; successfully defending an international food company in a case before the Dutch Advertising Code Committee – the claims, which would have had an impact on the company's advertising across the EU, were all dismissed.
Eline is a member of the Dutch Competition Law Association, the Dutch Pharmaceutical Law Association and the Dutch Food Law Association.