Increasing Monitoring and Filing Obligations. An in-house perspective on Foreign Direct Investments, Foreign Subsidies Rules and mergers below thresholds
Wednesday 27th September h. 16:00-16:45 (CET)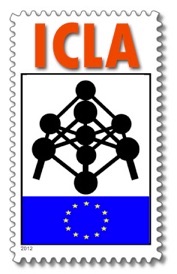 The panel will focus on how best to navigate through increased regulatory uncertainty in different domains.  They will cover the Foreign Subsidies Regulation (FSR), the growing number of Foreign Direct Investment regimes, and the increase of below threshold filings in the merger context.  For each of those topics, they will discuss the most recent developments, and highlight in particular the impact they have on the role of inhouse counsels – both from an advisory as well as a process perspective.
Angélique de Brousse
Senior Legal Counsel, Head of The Competition Law and Policy Group (EMEA), Johnson&Johnson
Philippe Croene
Head of Antitrust Support for Green Traditional Refining & Marketing, Support Functions and International Networking, Eni
Giuseppe Izzo
Managing Associate General Counsel, Cargill
Grania Holzwarth
Head of EU competition policy, Deutsche Telekom
WeGil
Largo Ascianghi 5, Rome
To attend this session, reserve your seat.