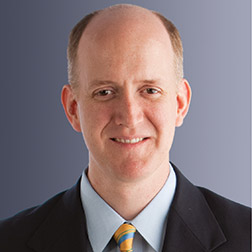 Daniel A. Crane
Frederick Paul Furth, Sr. Professor of Law, University of Michigan
Daniel Crane is the Frederick Paul Furth Sr. Professor of Law at the University of Michigan. He served as the associate dean for faculty and research from 2013 to 2016. He teaches Contracts, Antitrust, Antitrust and Intellectual Property, and Legislation and Regulation. He previously was a professor of law at Yeshiva University's Benjamin N. Cardozo School of Law and a visiting professor at New York University School of Law and the University of Chicago Law School.
In spring 2009, he taught antitrust law on a Fulbright Scholarship at the Universidade Católica Portuguesa in Lisbon. Professor Crane's work has appeared in the University of Chicago Law Review, the California Law Review, the Michigan Law Review, the Georgetown Law Journal, and the Cornell Law Review, among other journals.
He is the author of several books on antitrust law, including Antitrust (Aspen, 2014), The Making of Competition Policy: Legal and Economic Sources (Oxford University Press, 2013), and The Institutional Structure of Antitrust Enforcement (Oxford University Press, 2011).